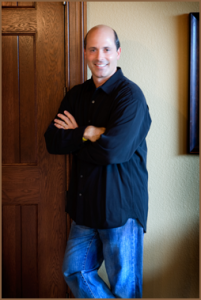 The Restoration Road with Mitch Kruse can be seen weekly throughout the world on multiple Christian television networks, as well as NBC, ABC, and MyTV in Fort Wayne, Indiana. This 30-minute broadcast, set in a collector car backdrop, teaches the Bible through stories of restoration.
Mitch's first book, Restoration Road, chronicles his story paralleled with Jesus' parable of the father who had two sons. He hosts, The Invitation, a DVD that captures his visit to the Philippines where he connected with some of the 14,000 families who live inside a Manila landfill. Mitch writes and speaks to a wide array of audiences about wisdom and leadership through a series of resources he has developed to connect the culture with Christ and ministry with marketplace.
Kruse is known for his contribution to the auction arena, especially in the area of collector cars and real estate. For seventeen years, Kruse was owner, CEO, and auctioneer of Kruse International, the world's largest collector car sales organization. Kruse was the youngest licensed Realtor in the nation and the first person to sell a vehicle for a documented one million dollars cash while he earned his Bachelor of Science Degree in Business Administration from Indiana University. At the conclusion of his senior year in college, Mitch formed a new corporation to innovate the auction industry.
Mitch led Kruse International to producing fifty annual events that reached millions of automotive enthusiasts across the globe, offering more than 15,000 collectible vehicles at public auction each year, including the first Acura NSX, Plymouth Prowler, and Dodge Viper. Kruse also developed the first auction broadcasted live via satellite, the first auction streamed on the Internet, and the first auction produced on cable television (Financial News Network, forerunner to CNBC) as well as ESPN2 with several televised auctions setting records for the highest ratings on their respective networks. Kruse has auctioned for royalty, heads of state, numerous celebrities, and the top classic car collectors in the world.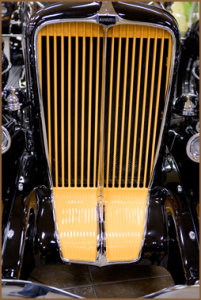 Kruse and his father developed the world's first auction park, a 400-acre facility that is home to the annual Auburn, Indiana collector car auction that attracted 5,000 rare and exotic vehicles for the 300,000 collectors who attended each Labor Day Weekend.
Mitch Kruse sold his company to pursue his calling to communicate God's restoration through grace and wisdom evidenced in leadership. He earned his Master of Arts and Doctor of Religious Studies degrees with high distinction from Trinity Theological Seminary. Mitch volunteered full-time as teaching pastor at Blackhawk Ministries, a church of two thousand members. During that five-year period, his sermons were broadcasted on the Bible Hour, Sunday mornings, through the local ABC affiliate.
Mitch and his wife Susan live in Auburn, Indiana on their family farm homesteaded from the Indiana State Government by Kruse's great-great-great grandfather in 1854. They have four daughters.
Mitch's latest book, Street Smarts from Proverbs: How to Navigate Through Conflict to Community released June 2017. (FaithWords|Hachette Book Group)